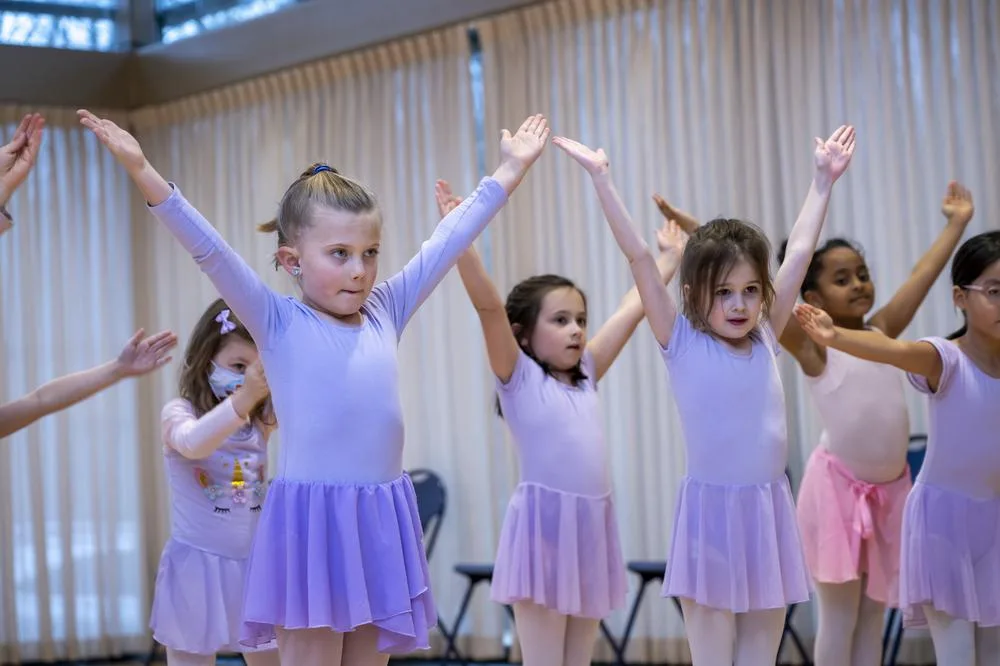 Ballet Grade I
This beginning level class is designed to develop awareness of alignment along with technique and basic ballet vocabulary. Young dancers will have a blast exploring different ways to move at the barre and through the space!
Instructor: Art in Motion Dance.
7-9 years
16 lessons @ 1 hr, $422/$384 MCC district residents
1714.324         F, 1/19–5/24         4:30-5:30 p.m.
No lesson on 3/15, 3/22 and 3/29.