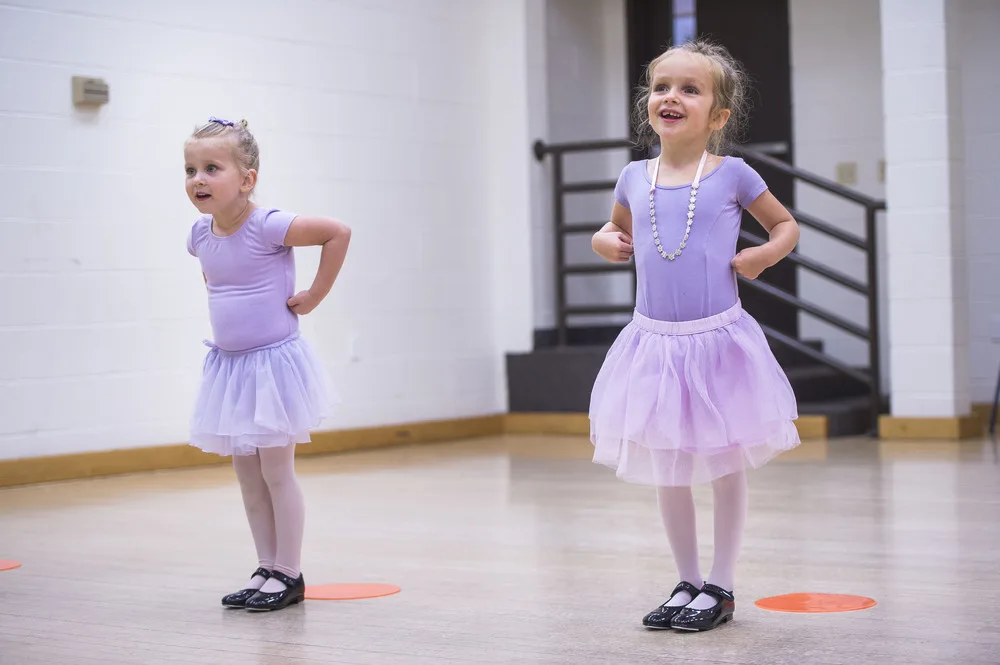 Ballet & Tap (Preprimary I)
Little dancers love this enchanting adventure in dance. Children develop rhythm, grace, poise, coordination and musicality through preprimary classical ballet, beginning tap skills, tap routines and improvisations with magical props and adorable costumes. Our dance class enriches your child in five areas of development: physical, creative, social, cognitive and emotional.
Instructor: Art in Motion Dance.
3-4 years
11 lessons @ 45 mins, $217/$198 MCC district residents
1700.223          W, 9/20-12/6          2:30-3:15 p.m.
No lesson on 11/22.
8 lessons @ 45 mins, $118/$108 MCC district residents
1701.223          Sa, 9/30-11/25          9:30-10:15 a.m.
No lesson on 11/11.