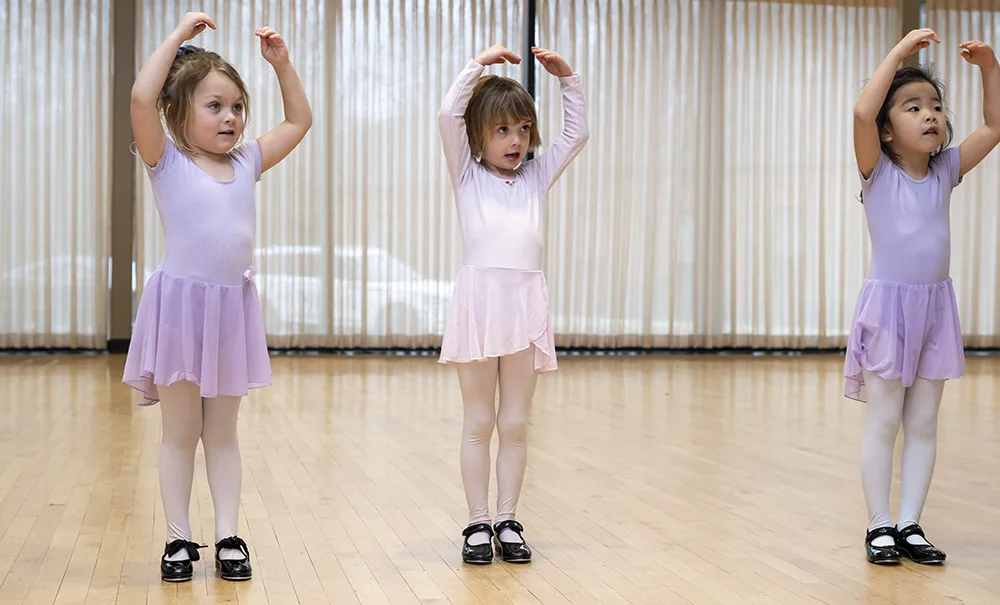 Ballet & Tap (Preprimary II)
Young dancers are introduced to a classical ballet syllabus, incorporating magical variations and dance class etiquette. Cognitive skills of counting, sequencing, spatial awareness and immersion in the French language are introduced in this class. Dancers learn tap technique and delightful song and tap routines that develop coordination, rhythm, timing and stage presence.
Instructor: Art in Motion Dance Staff.
4-5 years
11 lessons @ 45 mins, $217/ $198 MCC district residents
1703.223          W, 9/20-12/6          3:30-4:15 p.m.
No lesson on 11/22.
8 lessons @ 45 mins, $118/$108 MCC district residents
1704.223          Sa, 9/30-11/25          10:30-11:15 a.m.
No lesson on 11/11.