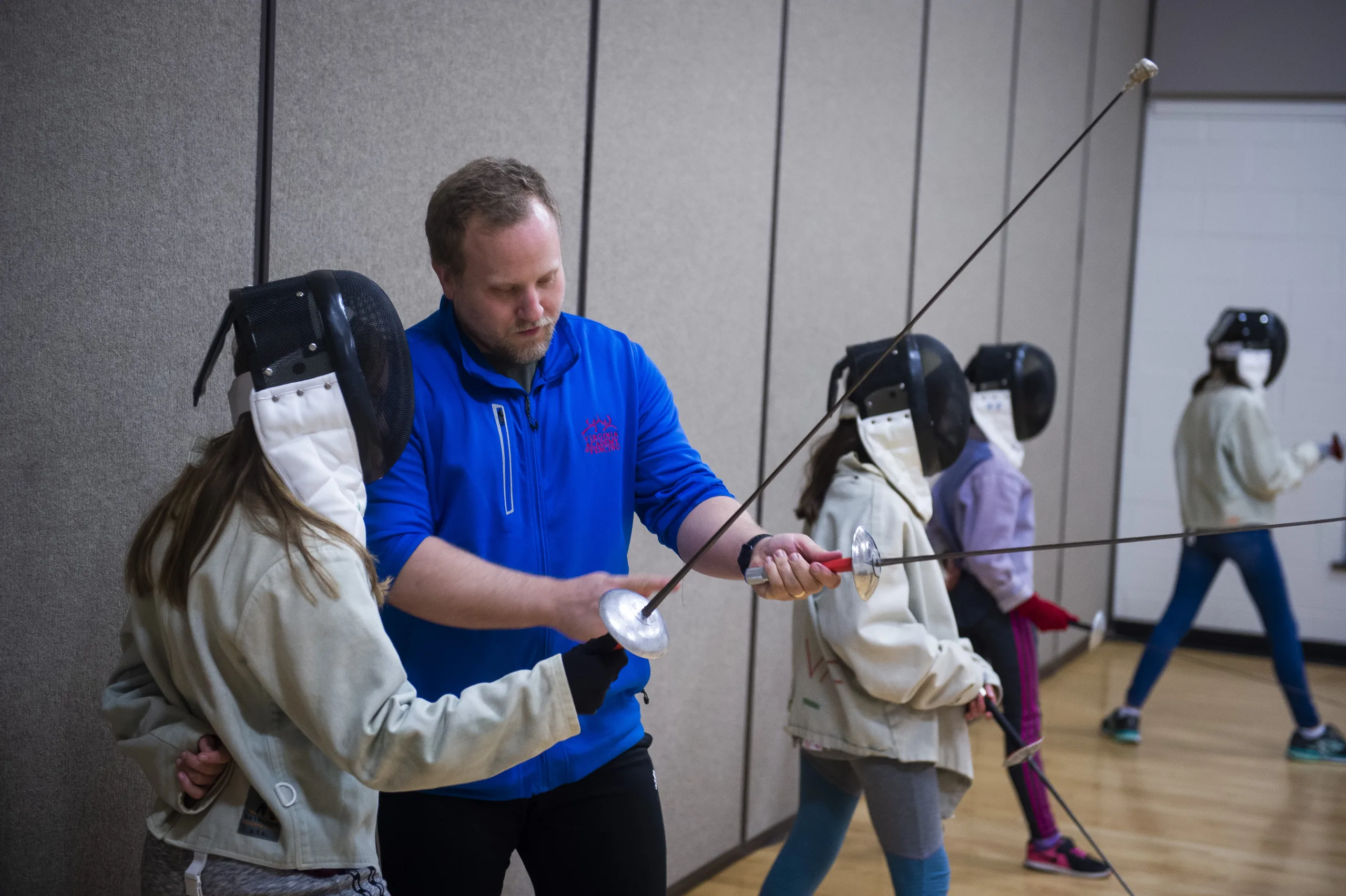 Fencing: Introduction To Olympic Sport Foil, Sabre And Epee
Known as the "physical game of chess," Olympic sport fencing provides a tremendous physical and mental workout for all ages and athletic abilities. Fencing builds muscle strength, cardiovascular endurance, coordination and speed The instructor teaches the fundamentals of footwork, handwork and strategy using safety-tipped swords, protective jackets, masks and gloves.
9-13 years • Intermediate Level
6 lessons @ 1 hr, $88/$72 MCC district residents
Equipment rental fee $49 is included in class registration.
1955.323       M, 4/10-5/15        8-9 p.m.