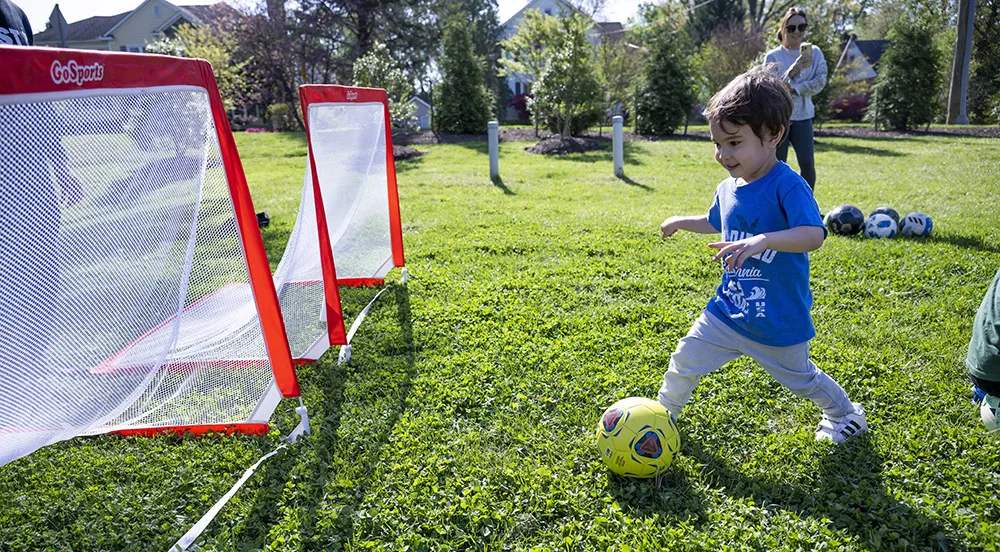 First Strike Soccer
Instruction for young athletes ages 2 to 5, providing the perfect balance between learning and having fun! Players are introduced to fundamental techniques of kicking, passing, dribbling and defense. Classes include games and scrimmages incorporating skills learned.
Instructor: JST Athletics.
2–3 years
8 lessons @ 45 mins, $118/$108 MCC district residents
1651.223          Th, 9/21-11/9          9:15-10 a.m.