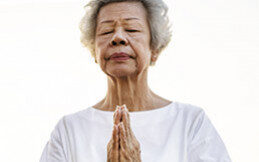 Gentle Yoga Fitness
Enjoy increased flexibility, strength, balance and energy as you challenge yourself, while respecting and honoring your body. You will need a yoga mat, strap and block; a resistance band; a set of 1- to 2-lb hand weights and water.
Instructor: BodyMoves Fitness, LLC.
Spring Session 
In-Person
7 lessons @ 55 mins, $143/$119 MCC district residents
1882.323          Th, 4/13-5/25          11:30 a.m.-12:25 p.m.