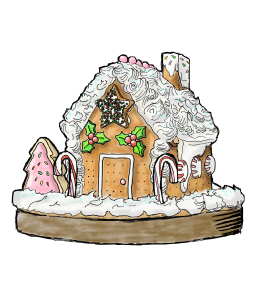 Holiday Gingerbread House Workshop
Activity No. 4505.222
Non-MCC District Resident Cost: $45
Celebrate the holidays with us! Families decorate a gingerbread house to make their own one-of-a-kind designs. We'll supply a pre-built house, frosting and traditional and not-so-traditional toppings. Join us at the MCC for our annual fun, family tradition. Regis- tration includes one gingerbread house.
Please Note: Parental supervision is required for children ages 12 and younger. Products may contain dairy, eggs, gluten, nuts and other allergens.
McLean Community Center (MCC) programs are being planned with the hope that we will be able to return to normal operations and come together as a community to celebrate the fall season. Programs may be adjusted or canceled based on current conditions and/or the operating status of MCC. Please check back for updates.