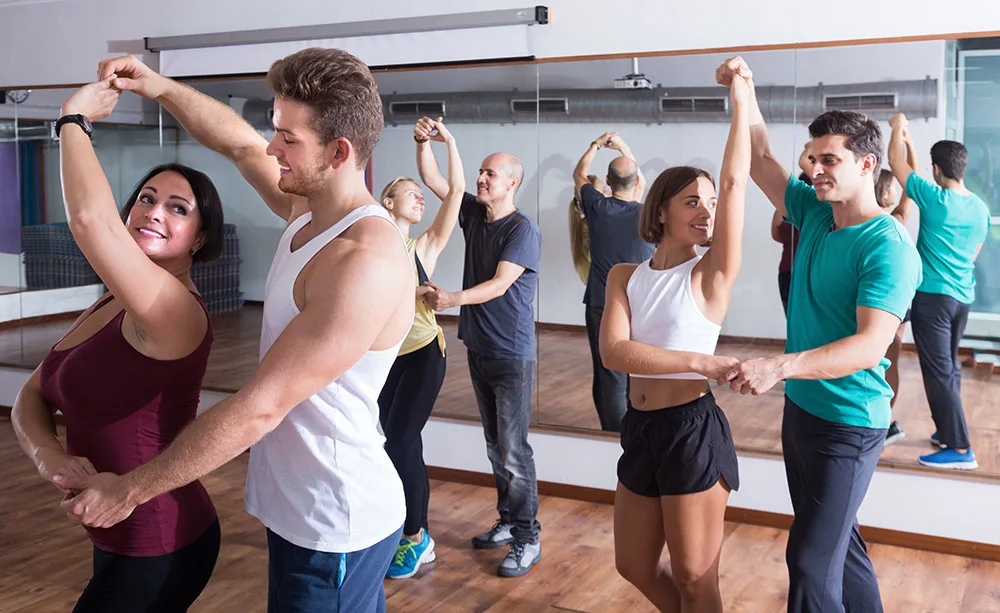 Advanced Ballroom Dance (Building Social Foundation)
For dancers who have taken an introductory class or equivalent. Class builds upon the basics to develop confidence, rhythm, styling and more advanced patterns. Foxtrot, Waltz, Tango, Cha-Cha, Swing and other dances! Instructors Jeff Virchow and JoJo DiPaolo have over 20 years of experience in the performing arts.
Instructors: Jeff Virchow and JoJo DiPaolo.
12 lessons @ 1 hr, $316/$288 MCC district residents
1728.223          M, 9/18-12/4          7:45-8:45 p.m.