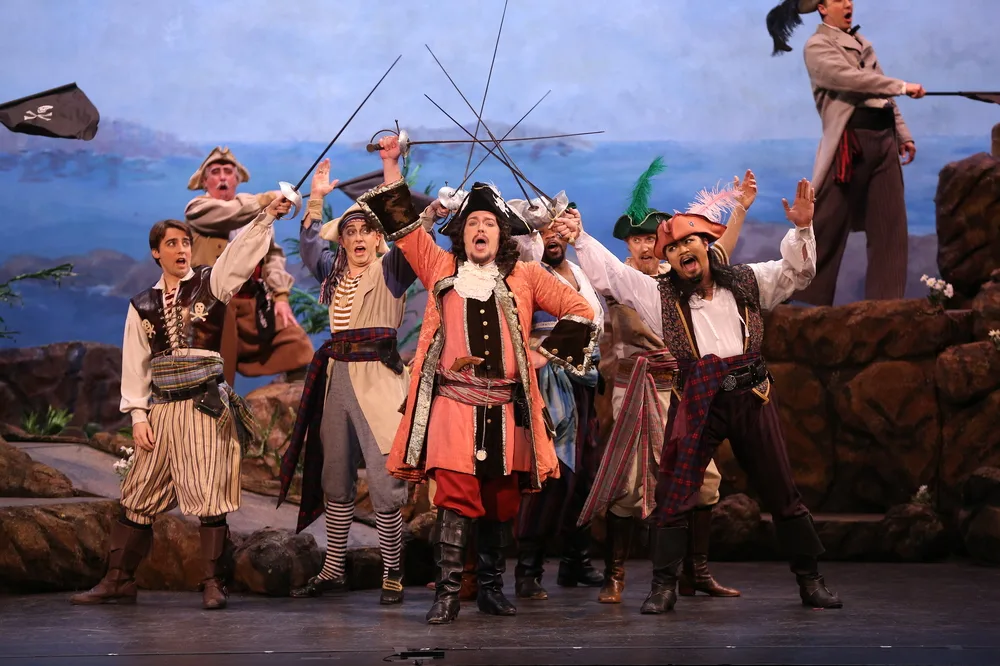 New York Gilbert & Sullivan Players: "The Pirates of Penzance"
One act with second act of G&S Favorites
Albert Bergeret, Artistic Director
Friday, Oct. 13, 7 p.m.
$20/$17 seniors/$15 MCC tax district residents
All ages
Everyone has pretended to be a pirate at some point. Set sail with this classic comedy that boasts one of the most famous patter songs in musical theater history. On the coast of Cornwall, a band of tenderhearted pirates celebrates the coming of age of Frederic, who was mistakenly apprenticed to the pirates until his 21st birthday. Now, Frederic has vowed to devote his life to the extermination of piracy—until a ludicrous leap year snag threatens to keep him apprenticed to the pirates for life! Throw in a bevy of beauties, a brash Pirate King, the delightfully stuffy Major General Stanley and you've got what The New York Times calls "An endearing production with high musical standards and spirited performances."
Part One: The "Wand'ring Minstrels" will perform an abbreviated version of "The Pirates of Penzance" with six singers, each assuming multiple roles, with some narration. The singers will appear in full costume with some props.
Part Two: A variety of selections from the Gilbert & Sullivan repertory will be performed in a spontaneous cabaret format. It features scenes and songs from the rest of the G&S canon, including company favorites as well as impromptu renditions of audience requests!
Running time: Approximately 90 minutes.