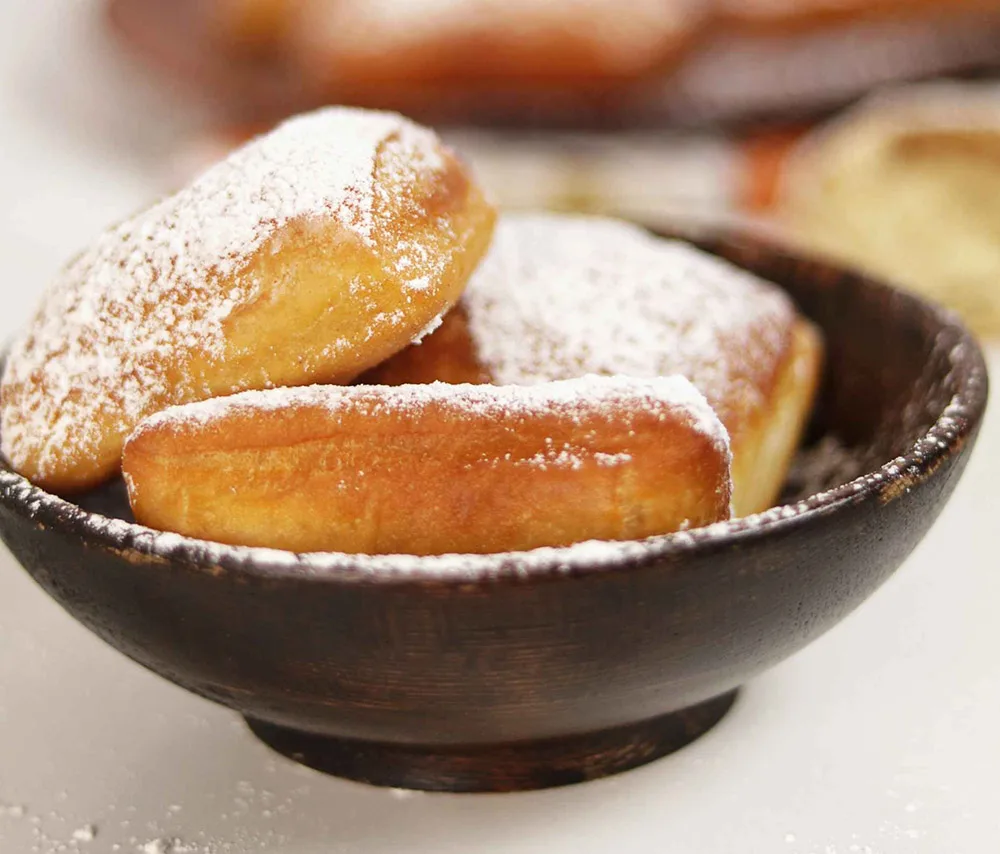 Parent Child Savory and Sweet Beignets
Spend a fun Saturday morning learning how to make a delicious classic treat from New Orleans and Mardi Gras. Adult-child pairs will learn the basics of making beignets (French-style doughnuts from New Orleans) as well as tasty savory twists on the classic recipe. On the menu: Parmesan Cheese Beignets and Classic Cinnamon-Sugar Beignets.
Instructor: Chef Joel Olson.
1 lesson @ 2 hrs, $59/$54 MCC district residents. $45 each additional child.
1312.123          Sa, 7/15          10 a.m.–noon