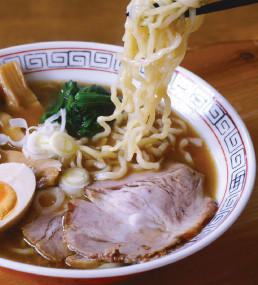 Ramen
No packets of skinny noodles and pouches of MSG in this class. Learn to make noodle dough from scratch, then roll, stretch and cut the dough into fresh noodles to be boiled and enjoyed with a variety of classic ramen ingredients. Learn to make wonderful simmered broths, including sweet pork, vegetable, chicken and miso.
1 lesson @ 3 hrs, Non-MCC District Residents Cost: $85
1325.222          Th,12/15          10:30 a.m.-1:30 p.m.