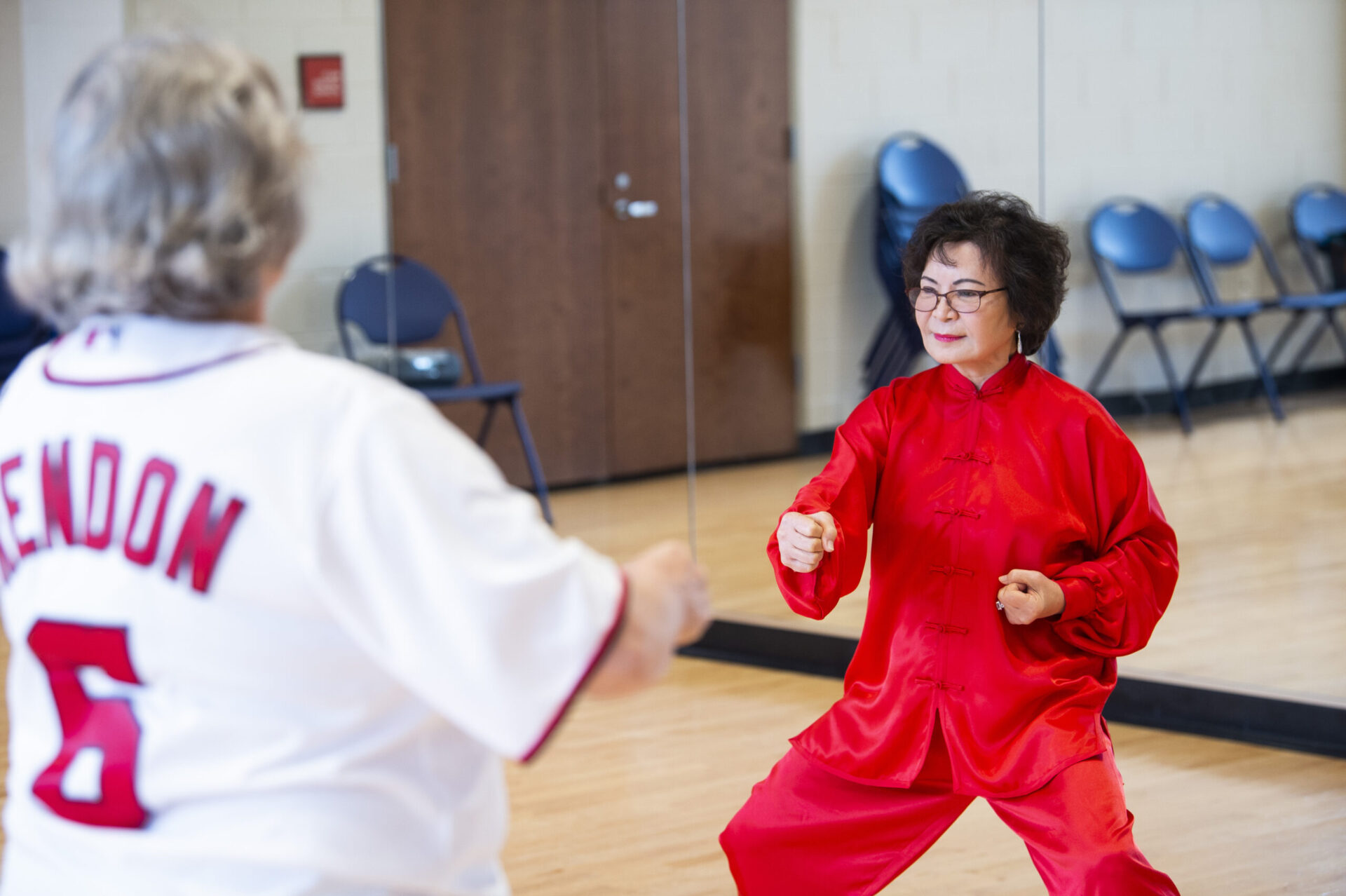 Tai Chi & Qigong
All levels are welcome.
This combination of ancient practices offers health and fitness benefits including improved circulation and immunity, reduced chronic pain and blood pressure, stress calming and enhanced balance and coordination. Please wear soft-soled shoes and loose, comfortable clothing.
In-Person
11 lessons @ 55 mins, Non-MCC District Resident Cost: $228
1867.222          Tu, 9/20-12/6          11:30 a.m.-12:25 p.m.
No lesson on 11/8.