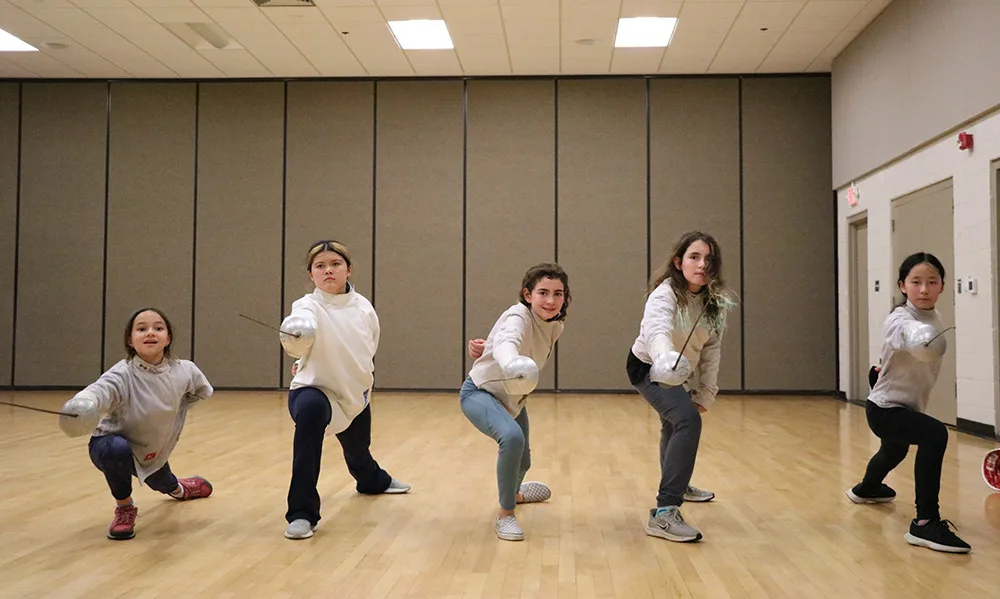 Weeklong Camps for Teens
CULINARY ARTS
International Breads and Baking
Monday: Japanese Hokkaido Milk Loaf; Brazilian Cheese Bread; Venezuelan Arepa; Saboob (Egyptian Flatbread); New England Joe Froggers; Mac and Cheese.
Tuesday: Moroccan Khobz; Greek Pita; Irish Soda Bread; Naan; Berenji (Persian Rice Cookies); Cheese Pizzas.
Wednesday: Indian Parathas; Iranian Barbari Bread; Lemon Thyme Madeleines; Ramazan Pidesi (Turkish Flatbread with Sesame Seeds); Orange Biscotti; Baked Ziti.
Thursday: Italian Focaccia; English Muffins; Southern Cheddar and Chive Cornmeal Muffins; Flatbrød (Norwegian Flatbread); Jamaican Island-Spiced Sugar Cookies; Jamaican Baked Rice and Peas.
Friday: Swedish Rye Flatbread; Italian Gooey, Three-Cheese Loaf; Southern Caramel Rolls; Wisconsin Cheddar Crackers; Scandinavian Sugar Crisps; Baked Potato Bar.
Instructor: Chef Joel Olson, Hemmachef.
13-17 years
5 lessons @ 3 hrs, $430/$355 MCC district residents
1302.123          M-F, 7/10-7/14          1:30-4:30 p.m.
Techniques of French Cuisine
Monday: Le Tourin d'Ail Doux, (Smooth Garlic Soup); Ficelles (Thin French Baguettes); Quenelles de Brochet with Sauce Nantua (Fish Quenelles with Crayfish Sauce); Pomme Puree (Decadently Buttery Riced Potatoes); Tomates à la Provençale (Braised Tomatoes with Herbs); and Gateau Basque (Traditional Shortbread Basque Cake with Cherry Filling).
Tuesday: Tarte Flambeau (Alsatian Bacon and Onion Tart made with Pate Brisée); Chicken Breast au Poivre with Lemon Beurre Blanc (Pepper-Crusted Sautéed Chicken Breast with Lemon Butter Sauce); Pommes de Terre Sarladaise (Sautéed Potatoes with Garlic); Courgette à la Boulangère (Zucchini Baked with Sliced Onions); and Floating Islands (Meringue Floating in Crème Anglaise).
Wednesday: Salmon Rillettes (Salmon Spread made with In-House Smoked Salmon, Fresh Salmon, Lemon, Mayonnaise and Herbs); Sea Salt and Thyme Crackers; Chicken, Goat Cheese and Chive Soufflés with French Lentil Salad; Crème Carottes (Butter-Braised Carrots with Cream); and Clafoutis (Baked Cherries in a Light Batter with Powdered Sugar).
Thursday: Vichyssoise (Cold Potato and Leek Soup); Fougasse (French flatbread); Coquilles St-Jacques (Gratinéed Scallops); Croquettes de Maïs (Fried Corn Fritters); Tian Provençale (Baked Layered Zucchini and Tomato with Cheese and Herbs); and Gâteau Mille Crêpes (Layered Crepe and Pastry Cream Cake).
Friday: Flamiche aux Poireaux (Leek and Onion Pie); Pain de Campagne (French Country Loaf) with Simple Garlic Confit; Boulettes de Porc with Caramelized Onion Sauce; Riz au Fromage (Rice with Cheese); Sablée Breton (French Butter Cookies).
Instructor: Chef Joel Olson, Hemmachef.
13-17 years
5 lessons @ 3 hrs, $430/$355 MCC district residents
1303.123          M-F, 7/17-7/21          1:30-4:30 p.m.
CULINARY ARTS MINI CAMPS
Summer Sweets and Treats
Monday: No-Bake Raspberry Cheesecakes with Graham Cracker Crust; Coconut Cream Tarts with Pretzel Crust; Homemade Tootsie Rolls; Summertime Pastel Cream Cheese Mints; Fresh Berry Fools.
Tuesday: Chocolate Shortbread; Chocolate Truffle Cakes with Salted Caramel Sauce; White Chocolate Orange Pudding with Dark Chocolate Chards; Chocolate Chip Mousse with Mint Crème Chantilly.
Instructor: Chef Joel Olson, Hemmachef.
11-15 years
2 lessons @ 3 hrs, $144/$100 MCC district residents
1304.123          M-Tu, 7/17-7/18          5:30-7:30 p.m.
CME (Cooking, Manners & Etiquette)
Sign up now for this highly popular and effective etiquette class. On day one, students prepare a variety of foods, then sit and enjoy the rewards of their labor while discussing the concepts and rules of manners and etiquette. On day two, students will dine and share a four-course meal served to them restaurant style, while their dining etiquette is critiqued by Chef Joel in a lively and productive manner.
Day One: Herbed Garlic Flatbread; Turkey Meatballs with Fresh Tomato Sauce and Noodles; Scandinavian Sugar Cookies. Common Courtesy; Manners and Etiquette 101; Guest and Host.
Day Two: Bread and Butter Basket; Potato and Corn Chowder; Fresh Garden Salad with Homemade Dressing; Chicken Wellingtons with Classic Veloute Sauce; Rice Pilaf; Vegetable Side Dish; Fresh Fruit Napoleons. Manners and Etiquette 102; Recipes and handouts will be presented at the end of Day Two.
Instructor: Chef Joel Olson, Hemmachef.
8-13 years
2 lessons @ 2 hrs, $130/$110 MCC district residents
1305.123          W-Th, 7/19-7/20          5:30-7:30 p.m.
FENCING
Fencing: Introduction to Olympic Sport Foil, Sabre and Epee
No previous training needed. Known as the "physical game of chess," Olympic sport fencing provides a tremendous physical and mental workout for students of all ages and athletic abilities. As one of the safest sports, fencing makes fitness fun! It builds muscle strength, provides greater cardiovascular workouts, endurance, coordination and speed. Campers learn the fundamentals, footwork, handwork and strategy, using safety-tipped swords, protective jackets, masks and gloves. A registration form must be completed and signed by a parent/guardian.
Instructor: Virginia Academy of Fencing.
9 years+
5 lessons @ 3 hrs, $275/$210 MCC district residents. A $49 equipment rental fee is included in class registration.
Week 1: 1650.123          6/26-6/30          1-4 p.m.
Week 2: 1651.123          7/10-7/14          1-4 p.m.
Week 3: 1652.123          7/24-7/28          1-4 p.m.
Week 4: 1653.123          8/7-8/11          1-4 p.m.