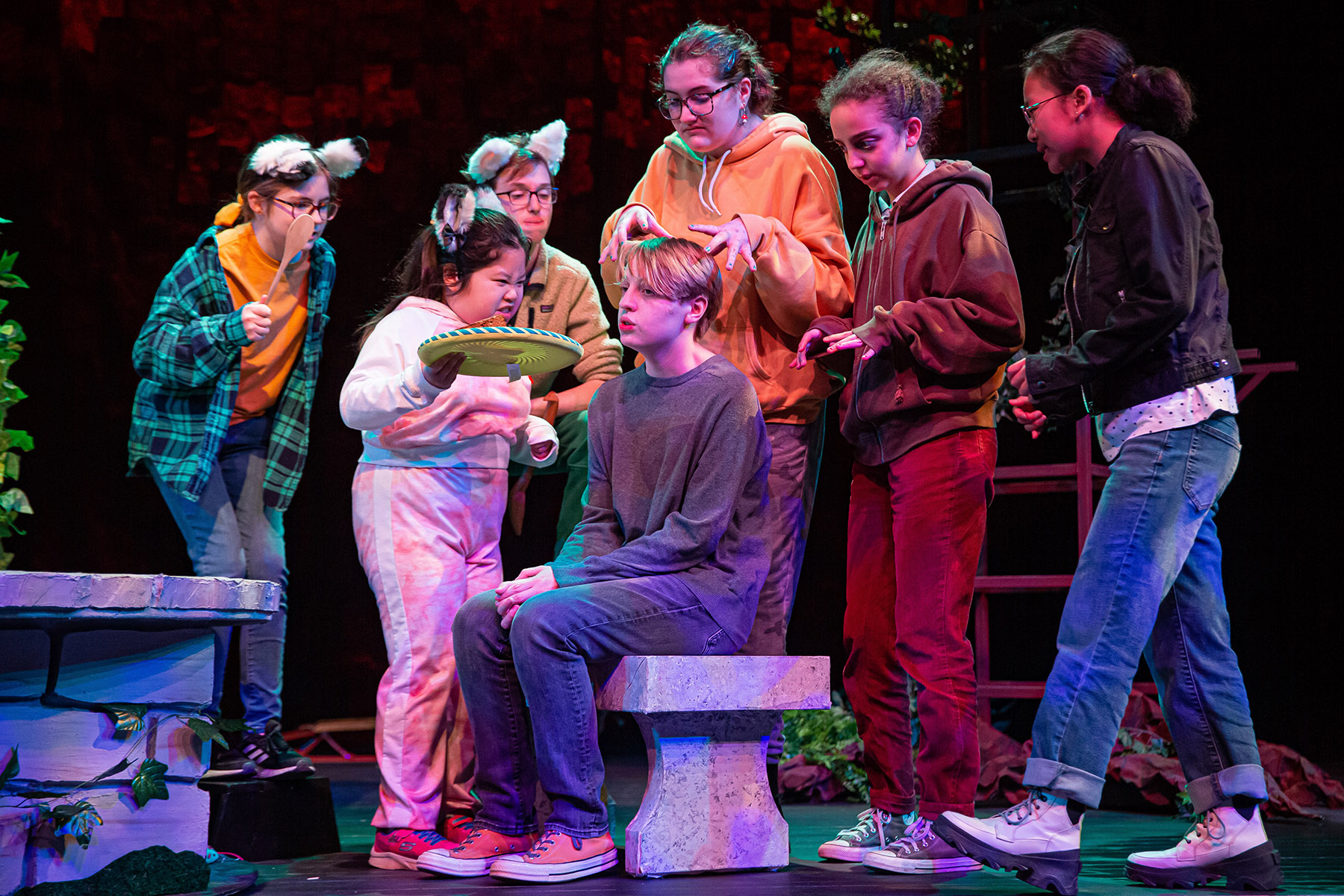 The Alden's 2023 Youth Production
Auditions:
Tues-Wed, Jan. 24 and 25, 7–9 p.m.
Call Backs:
Wed, Jan 26, 7–9 p.m. (By invitation only)
$150 participation fee, if cast in the show.
Performances:
Sat-Sun, April 29–30, 2 p.m.
$15/$10 MCC district residents.
Back by popular demand! The Alden's 2023 production will be a devised theater piece created by the actors in the show. The rehearsal process will involve improv games for idea generation and plot discovery, which will be written into a brand new script by the director and the cast.
Who Can Audition: Anyone age 10-16 who lives in the MCC tax district can audition. Please provide your availability on the audition dates; a 20-minute time block will be confirmed via email. Preregistration is strongly recommended.
Questions? Please contact Director of Youth Theatre Programs Danielle Van Hook at danielle.vanhook@fairfaxcounty.gov.
Click here for an audition form.
For those cast, rehearsals are on Tuesdays, Wednesdays and Thursdays, 7-9 p.m., February through April 20. The week of April 23 is tech week and is mandatory. Additional rehearsals may be required. Because theater-making is a group activity, only limited conflicts with the rehearsal schedule are allowed and must be submitted to the director by the audition date.