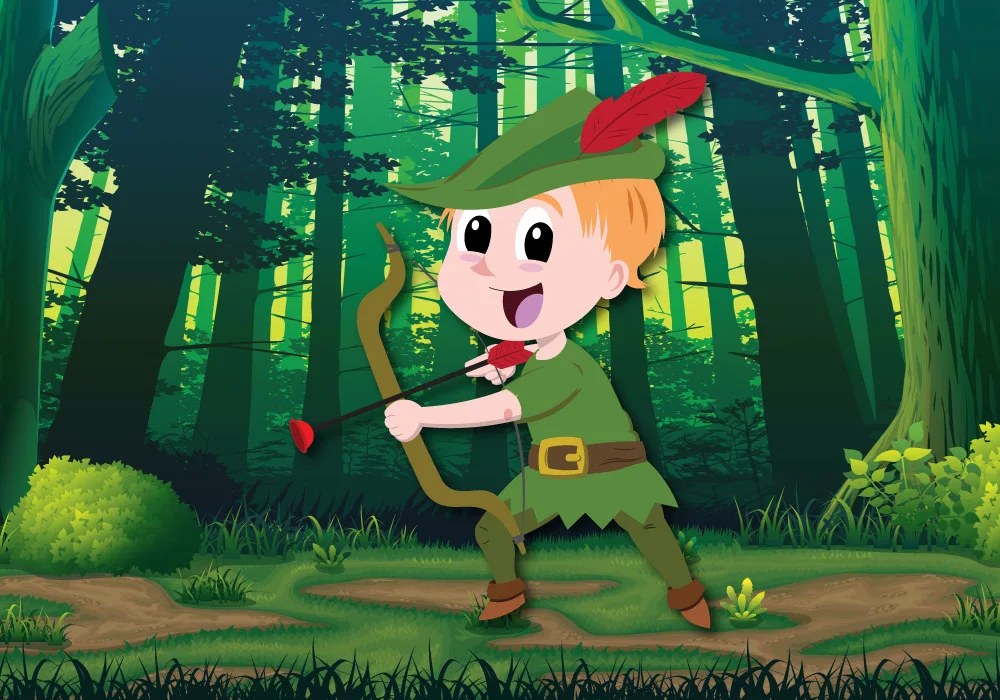 "The Many Disguises of Robin Hood" Youth Auditions
Tuesday & Wednesday, Jan. 23 & 24
Call Backs (by appointment only): Thursday, Jan. 25, 7 p.m.
In merry ol' England, the townspeople are overtaxed and unfulfilled. Lucky for them, the mysterious outlaw, Robin Hood, is outsmarting the rich with clever disguises and returning their funds to the poor. Frustrated by these tricks, the sheriff, his daughter and the prince scheme to capture Robin Hood and maintain control of the taxes. Are Robin Hood and the band of outlaws ready for their riskiest deceit yet?
The spring show is The Alden's only self-produced production of the year. Director, designers and production staff are all local, theatrical professionals.
Actors must be residents of the MCC tax district between the ages of 10-16 at their audition. There is no charge to audition, but participation in the production is $150 for each actor who is cast.
Previous theatrical experience is preferred, but not required. Actors should feel confident projecting their voice, articulating and speaking clearly. This script is fast paced, will require costume changes and most roles are not gender specific. Some roles require actors to sing basic tunes or use simple puppets.
Pre-registering and scheduling your audition time is strongly recommended. Walk-in auditions will be accommodated as time permits. When registering for auditions, actors will list any theatre experience, will provide all conflicts with the provided rehearsal schedule and select their preferred audition time slot, to be confirmed by email.
Auditions will be approximately 15 minutes in a small group. Actors will be asked to read from the script and perform improv games. Sample scripts will be available 20 minutes prior to the audition time and cannot be emailed in advance.