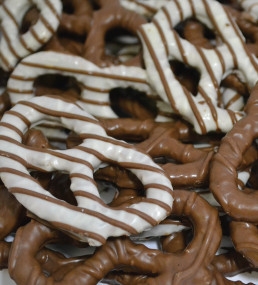 Youth Holiday Desserts
If your children love to bake sweet treats, they'll love this class! They'll practice basic baking techniques—measuring, stirring, kneading, proofing, working with yeast—then bake a variety of tasty goods. Menu: Swedish Butter Cookies; Red Velvet Brownies w/Cream Cheese Frosting; Chocolate Chip Orange Soufflés; Tart Tatin w/Cinnamon Crème Chantilly.
Instructor: Chef Joel Olson.
8-13 years
1 lesson @ 2 hrs, $59/$54 MCC district residents
1313.223          W, 12/13           4:15-6:15 p.m.