Volunteer Opportunities
Questions?  Please contact Asma Sarwary:
Email -  events@mcleancenter.org
Mail - McLean Community Center, Special Events Department, 1234 Ingleside Avenue, McLean VA 22101
Volunteer at The Alden Theatre
Want to be a part of the arts? Want to get involved in your community? Are you a teen, age 16 or older, who needs community service hours for school? Retired and looking for something fun to do? The Alden is looking for volunteers to serve as ushers during its performances. If you are interested in ushering at The Alden, fill out a volunteer form online or at the Center's reception desk.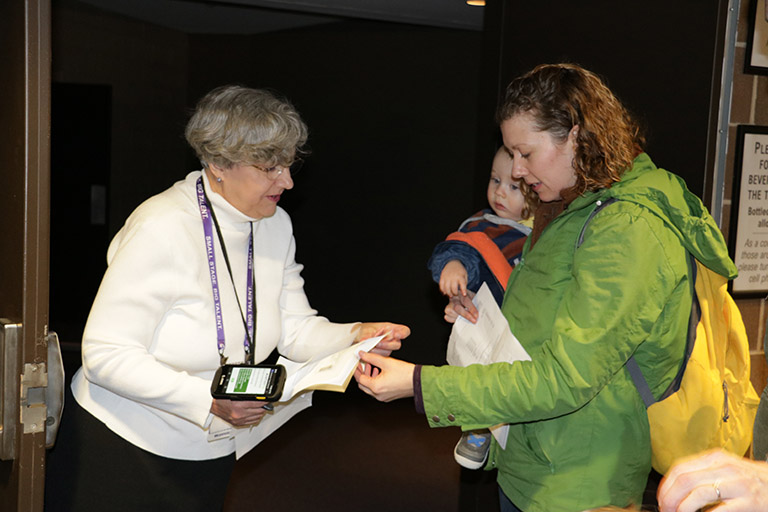 Volunteer with the MCC Governing Board
The Governing Board of the McLean Community Center (MCC) is an elected body of volunteers: nine adults and two high school students, which sets policies and provides oversight for MCC's programs and facilities. MCC is a Fairfax County Special District Agency, which is funded by residents of Small District 1A, Dranesville, through a real estate tax surcharge that is currently 2.3 cents per $100 of assessed values (the MCC Tax District).
One of the most important functions of the MCC Board is to review budget proposals and to adopt an annual MCC budget, which is forwarded to the Fairfax County Board of Supervisors for approval. Board Committees assess staff budget proposals beginning in July each year, the Finance Committee gives initial approval, and the full Board adopts budget proposals to forward to the Board of Supervisors by September 30. Board members are expected to be available during budget reviews.