Box Office
Seating Capacity
The capacity of the Alden is limited to the number of available seats in accordance with Virginia fire code regulations. Therefore, for your safety, all persons entering the theatre must have a ticket including infants and small children and a no standing room policy is strictly enforced.
Reservations
The Alden box office does not accept reservations for any event. Tickets must be purchased in order for seats to be reserved.
Resident Discounts
Resident discounts are available at the box office, by mail order or online (aldentheatre.org).
All patrons residing within the MCC tax district (Small District 1A-Dranesville) are eligible for discounts on all Alden-sponsored events. Identification may be requested at the time tickets are purchased so that we may verify residency. For online purchases, you must select the resident price from the drop-down menu when selecting your seat. Refunds will not be issued for failing to select resident price.
Senior and Student Discounts
Available at the Box Office, by mail order or online for some shows.
Student and senior (60+) discounts are available. Proof of age or ID may be requested. Not available for all performances.
Group Rates
Available at the box office, by mail order, phone and online for purchase of 8 or more tickets to selected Alden-presented events. Enter promo code "Group8" online for a discount. Group rates are not available for kids and family events.
Financial Assistance is Available
Like other communities, Dranesville Small District 1A residents sometimes find they are in need of financial assistance in order to attend MCC-sponsored programs and activities. We want to facilitate participation for everyone! When registering for a class or purchasing tickets to an Alden Theatre performance, you can request to receive a subsidy by writing to: programs@mcleancenter.org.
For purposes of public accountability, we will ask that you sign an affidavit to document your stated need. Always keep in mind that financial assistance is available to help you be a part of our fantastic programs, so don't hesitate to inquire.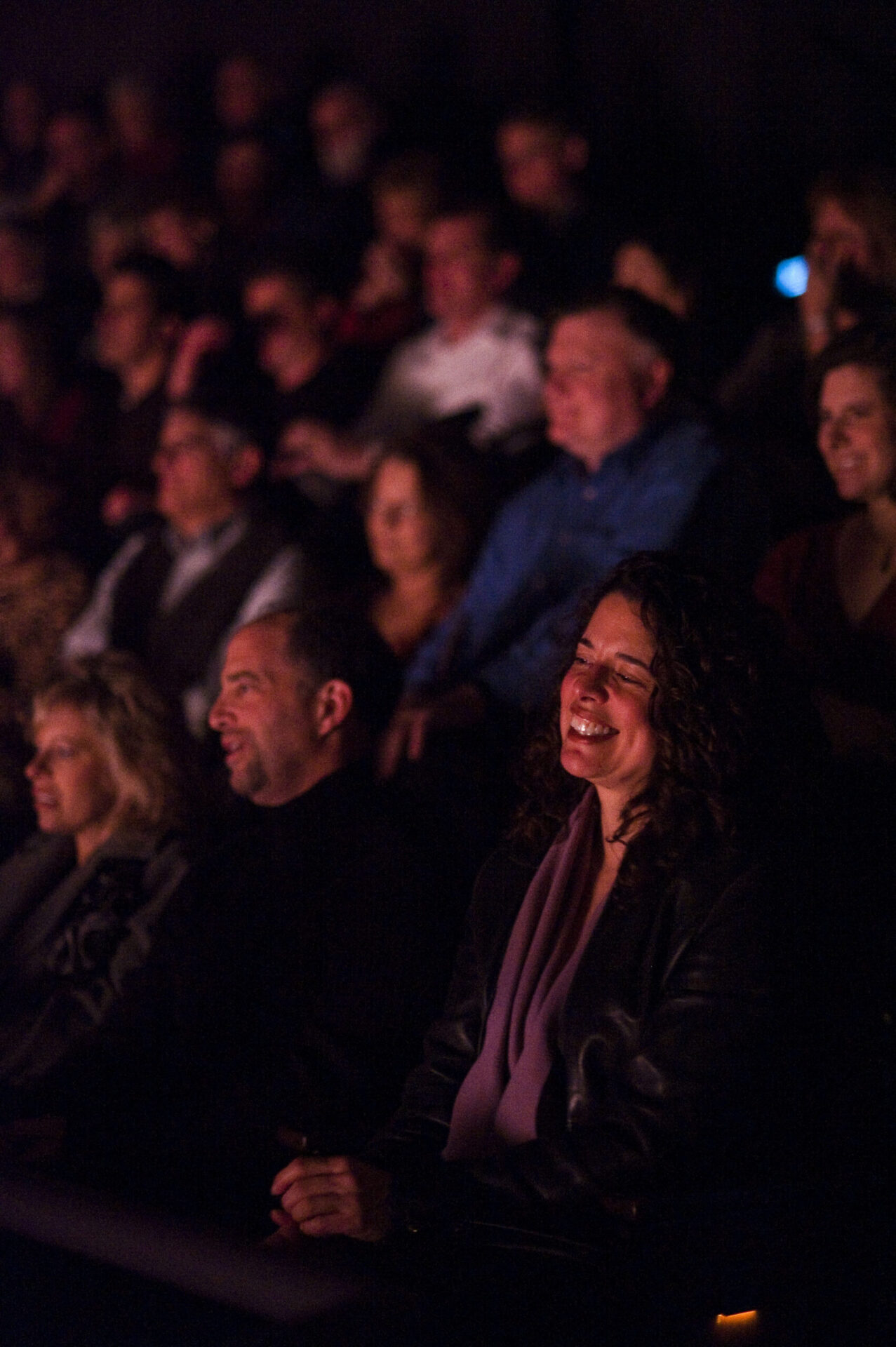 Accommodations for Individuals with Disabilities
Wheelchair Access
Seating is available for those who use wheelchairs. Please email Patron Services Manager Evelyn Hill, evelyn.hill@fairfaxcounty.gov, or call the box office at 571-296-8385, to reserve this seating. A 48-hour notice is requested and appreciated.
Hearing Impaired
The Alden is equipped with an infrared audio system for those who are hearing impaired. It can be used with or without a hearing aid. Please inquire at the Box Office.
Other Special Needs
The Alden is fully ADA compliant and will make arrangements for reasonable accommodations. To ensure our ability to meet your needs, requests must be made no less than 14 working days prior to the performance or activity you wish to attend.
Rows B, D, F and H in the orchestra section feature aisle seats with armrests that can be raised. These tickets can be ordered both online and at the box office.
We accept Visa, MasterCard, American Express, Discover, checks, & cash at the door of the venue.
Phone sales available at 571-296-8385. $2-$3 fee per ticket will be charged.
There are three convenient ways you can purchase tickets to performances at The Alden.

Click on the "Buy Tickets" button next to the event it will take you to Audience View. Some rates may not be available. Please call the Alden Box Office (571-296-8385), if you require assistance. Residents must select the resident price from the drop-down menu when selecting seats to receive the resident discount.

Mail ticket orders to Alden Box Office. Best available seats will be selected. Payment by check only.
Alden Box Office
1234 Ingleside Ave.
McLean, Virginia 22101

To purchase tickets in person, please contact Patron Services Manager Evelyn Hill at evelyn.hill@fairfaxcounty.gov or 571-296-8385. The Box Office is open on Saturdays from 3-7 p.m. and on Sundays from noon-4 p.m. You can reach box office staff during open hours at 703-790-9223. The box office is always open one hour prior to a ticketed performance.
Cell Phone Use
In order to give our patrons the best experience possible, the use of smartphones or other electronic devices is strictly prohibited at The Alden. All devices must be turned off and stored by the beginning of the show and must remain off through the duration of the performance. Failure to do so may result in ejection from the theatre.
Ticket Refunds
Refunds or patron credit are available for ticketed events at The Alden. Please do not attend if you are feeling unwell. If a performance is canceled, an Alden staff member will contact you by email or phone to explain how refunds will be processed. If you have any questions, you can call the box office (571-296-8385). Refunds for the price difference will not be issued to district residents who purchase their tickets without selecting the resident rate.
To contact the Alden:
Box Office Phone: 571-296-8385
TTY: 711
Email the Patron Services Manager