Seniors in Action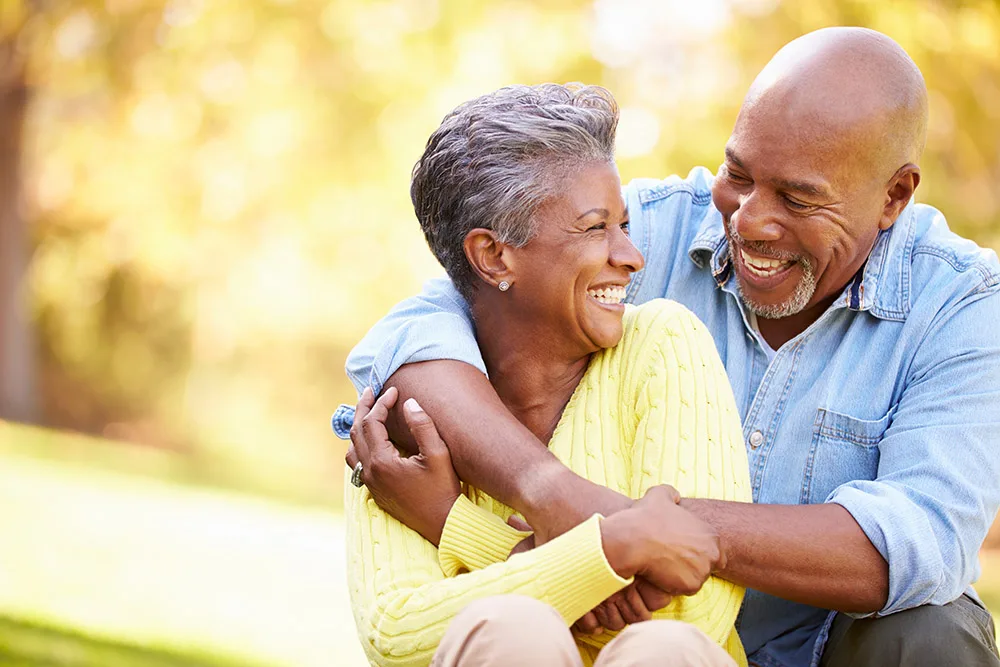 Overview
Come be a part of the Seniors in Action (SIA) Program! A recreation program with a yearly membership designed for independent adults age 50+. Participate in a variety of programs designed to keep you healthy, active, and having fun! Build relationships and foster a sense of community while enjoying fitness classes, games, speakers, and social activities! The MCC Staff will help make your time at the MCC fulfilling and fun!
Membership is open to persons 50 years of age who meet eligibility requirements and have paid their annual membership dues to the McLean Community Center. Participants have access to all SIA activities however, select high demand programs may require a registration or a small fee. To remain a member in good standing, dues must be paid annually. Memberships are non-transferrable.
Questions? Please contact Instructional Program Manager Erin Bieger at 703-744-9376 or erin.bieger@fairfaxcounty.gov.
Fall 2023 SIA Programming begins Monday, Sep 18 and ends Friday, Dec 8.
Skip Dates: No SIA @ MCC on 10/9, 11/7, 11/10, 11/23-24.
Adjusted SIA Schedule @ OFC on the 2nd Thursday of every month.
SIA Membership: $100 per year/$48 MCC district residents. SIA is a yearly program with three distinct sessions: Fall, Winter-Spring and Summer, with breaks between each session. Register online here.
Eligibility
To qualify for membership with McLean Community Center's Seniors In Action Program (SIA, a participant must be 50 years of age or older and with minimal support to be:
• Able to orient correctly to person, place and time.
• Able to independently navigate to programs and through center facilities safely.
• Able to receive, follow and respond appropriately to instructions and emergency directives independently.
• Able to maintain personal care (eating, restroom usage, personal hygiene, medication management) independently.
• Able and willing to follow the Code of Conduct.
An individual who requires assistance with activities of daily living may be able to join in center activities if he/she has a companion or family member with them at all times and approval from center director.
All program applicants must meet eligibility requirements, participation guidelines, and adhere to the Code of Conduct for the MCC. MCC reserves the right to deny access to SIA Membership or to discharge a participant when program eligibility requirements are no longer met.
Appeals
Site based center staff will make the initial determination as to membership eligibility and advise potential participants of other resources that may better meet their needs. If membership has been denied, a potential participant may file a written appeal. The appeal should contain the facts pertinent to the case. Mail or personally deliver the appeal to the MCC Program Director. The appeal must be received within ten business days of membership denial. The decision of the Program Director or his/her designee shall be final.
General Weekly Schedule
(Weekly and Monthly updates are emailed to program members).
| Time | Mondays | Tuesdays | Wednesdays | Thursdays |
| --- | --- | --- | --- | --- |
| 9-10 a.m. | SIA Fitness | SIA SAIL Exercise | | SIA SAIL Exercise |
| 10 a.m.-Noon | SIA Games | SIA Mah-Jongg Practice and Play | | SIA Bridge |
| 12:45-1:45 p.m. | | | Chair Yoga | |
Book Club meets one Tuesday per month, 9:30-11 a.m.
| September | Book Title Forthcoming |
| --- | --- |
| October | Book Title Forthcoming |
| November | Book Title Forthcoming |
| December | Book Title Forthcoming |
Potluck Socials are held once a month.
| September Potluck | Friday, Sept. 29 | Noon-2 p.m. | Octoberfest |
| --- | --- | --- | --- |
| October Potluck | Friday, Oct. 27 | Noon-2 p.m. | Fall Favorites |
| November Potluck | Friday, Nov. 17 | Noon-2 p.m. | Sweet & Savory Pies & Sides |
| December Potluck/Holiday Party | Wednesday, Dec. 6 | 10 a.m.- Noon | Holiday Breakfast Favorites |
Speakers & Special Events
SIA Special Events and Speakers typically occur on Wednesdays. SIA program members receive weekly and monthly updates with detailed information, which also includes registration links for activities that require advance sign-up and where space may be limited.
Join us on Wednesday, Sept 20, 2023, for the Seniors in Action Fall Kick-Off Event! The events includes screenings, walk-in Aroma Touch sessions, coffee and more!
10 a.m.-Noon: Falls Prevention, Screenings and Safety Information. Register for a 15-minute Falls Risk Screening Assessment. For more information email: rto@marymount.edu
NOVA Falls Prevention Alliance www.Novafallsprevention.com
10 a.m.-2 p.m. Memory Screenings. Register for a 20-minute Memory Screening with Melissa J Long, CTRS, CDP, CADDCT, BF-CMT Director of Education and Support at Insight Memory Care Center. For more information email: Insight Memory Care Center https://www.insightmcc.org/ 
| Wednesday, Oct. 4 | 10 a.m.-Noon | Cooking Thyme w/Stacie | Appetizers + Tips and Tricks for Entertaining |
| --- | --- | --- | --- |
| Wednesday, Oct. 11, Oct. 18, Oct. 25 | 10 a.m.-Noon | Beginner Mah-Jongg Lessons | Must provide Mah-Jongg Card. Order from www.nationalmahjonggleague.org Large print recommended. |
| Wednesday, Nov. 1 | 10 a.m.-Noon | SIA in the Kitchen | Join us for food and fun. We'll cook and share tips and recipes together. |
| Wednesday, Nov. 8 | 10-11:30 a.m. | Technology Speaker | Sharpen your tech skills. |
| Wednesday, Nov. 15 | 10 a.m.-Noon | SIA Culinary | Join us for food and socializing. |
| Wednesday, Nov. 29 | 10-11:30 a.m. | Hot Oatmeal Bar | Start your morning with a healthy breakfast. |