MCC Seeks Input on Draft Strategic Plan
McLean Community Center Asks Residents, Patrons and Stakeholders to Give Their Input on the MCC Draft Strategic Plan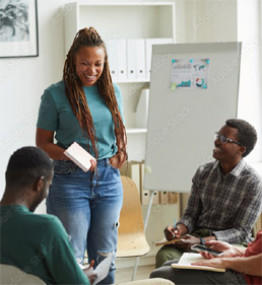 The McLean Community Center (MCC) is seeking public input as it works to finalize the MCC Draft Strategic Plan. The plan is based on public feedback MCC has gathered from district residents over several months spanning 2021-2022. MCC is located at 1234 Ingleside Ave.
MCC has hired consultants AMS Planning & Research to help craft the plan. AMS has extensive nationwide experience in strategic research for community centers and nonprofit organizations that are similar in scope to MCC. The goal is to design an effective strategic plan that will yield significant impact over the next three to five years. The next step is to invite residents of Dranesville Small District 1A, who pay a real estate surcharge to support the center, and other patrons and stakeholders to again express their ideas about the future programming and strategic priorities of the center.
An in-person public hearing on the MCC Draft Strategic Plan will be held at 6:30 p.m. on Wednesday, July 6, at the center. AMS staff will present the draft plan to attendees and record their responses. The draft plan is posted on the center's website, https://mcleancenter.org, and printed copies are available at the center's welcome desk.
In addition to the public hearing, MCC and AMS have created an online survey the enables patrons to submit their comments on the draft plan. Patrons who fill out the online survey will automatically be entered to win one of five $60 vouchers that can be used toward any MCC-sponsored activity, including Alden Theatre performances or Old Firehouse programs. All survey responses will be kept confidential. The survey can be accessed directly at https://qrco.de/MCCplan.
For more information, call the center at 703-790-0123, TTY: 711, or visit https://mcleancenter.org.