Sons of Mystro Perform September 17
Photo by David I Muir Sons of Mystro Perform September 17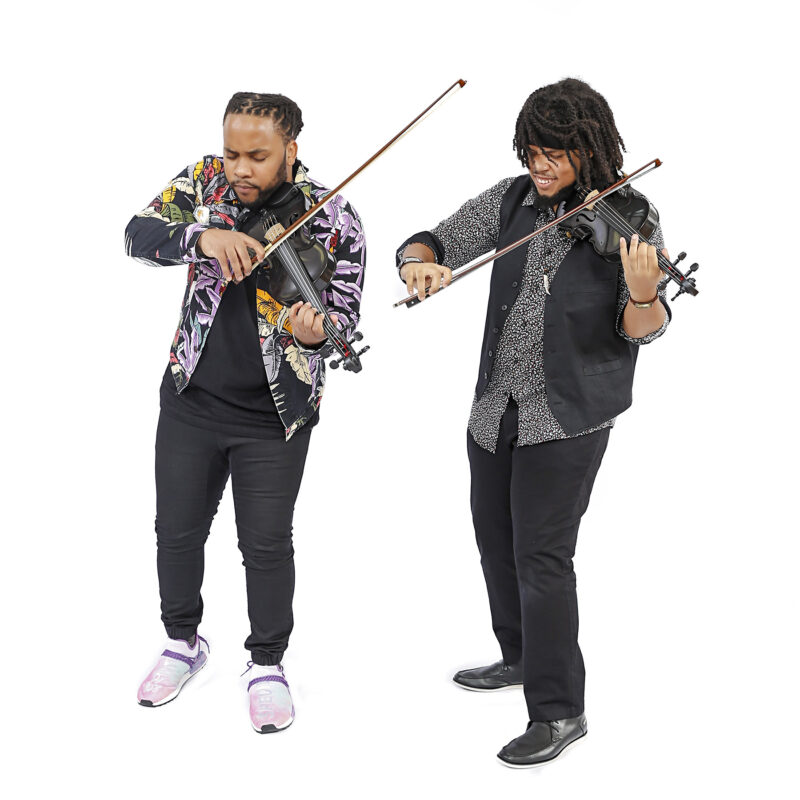 Sons of Mystro, a duo that plays 10 different genres of popular music on violin, performs a free concert at McLean Central Park on September 17
The Alden at the McLean Community Center presents a free concert by the music duo Sons of Mystro. These two brothers use their violins to interpret 10 different genres of popular music, including reggae classics and American pop songs by such artists as Al Green, LMFAO, Bob Marley and Dua Lipa. The concert will be held at 5 p.m. on Saturday, Sept. 17, at McLean Central Park, 1468 Dolley Madison Blvd., McLean, Va. 22101.
The Alden's Director of Youth Theatre Programs, Danielle Van Hook, said, "The Alden is ecstatic to kick off its 2022-2023 performing arts season with a free, outdoor concert for all ages with Sons of Mystro! This award-winning duo plays hits by a range of artists, from Earth, Wind and Fire to Pharrell Williams, all on the electric violin with backing from a DJ and drummer. Because the event is on a Saturday evening, patrons are encouraged to bring their friends and families for a picnic at the park while they listen to the music!"
Born in South Florida to a Jamaican father and Barbadian mother, Malcolm, 23, and his 20-year- old brother, Umoja, learned to play violin through South Florida's public school system, and attended Dillard High School for the Performing Arts. Mentored by Black Violin, this musical duo uses violins to interpret popular songs and their own original creations accompanied by a DJ and a drummer. Winners of the Emerging Artist (under 21yrs old) Award at the International Reggae and World Music Awards (IRAWMA), the duo's debut recording, "Reggae Strings," is available wherever music is streamed or sold.