November 2022 Calendar of Events
The McLean Community Center (MCC) offers the following activities in November.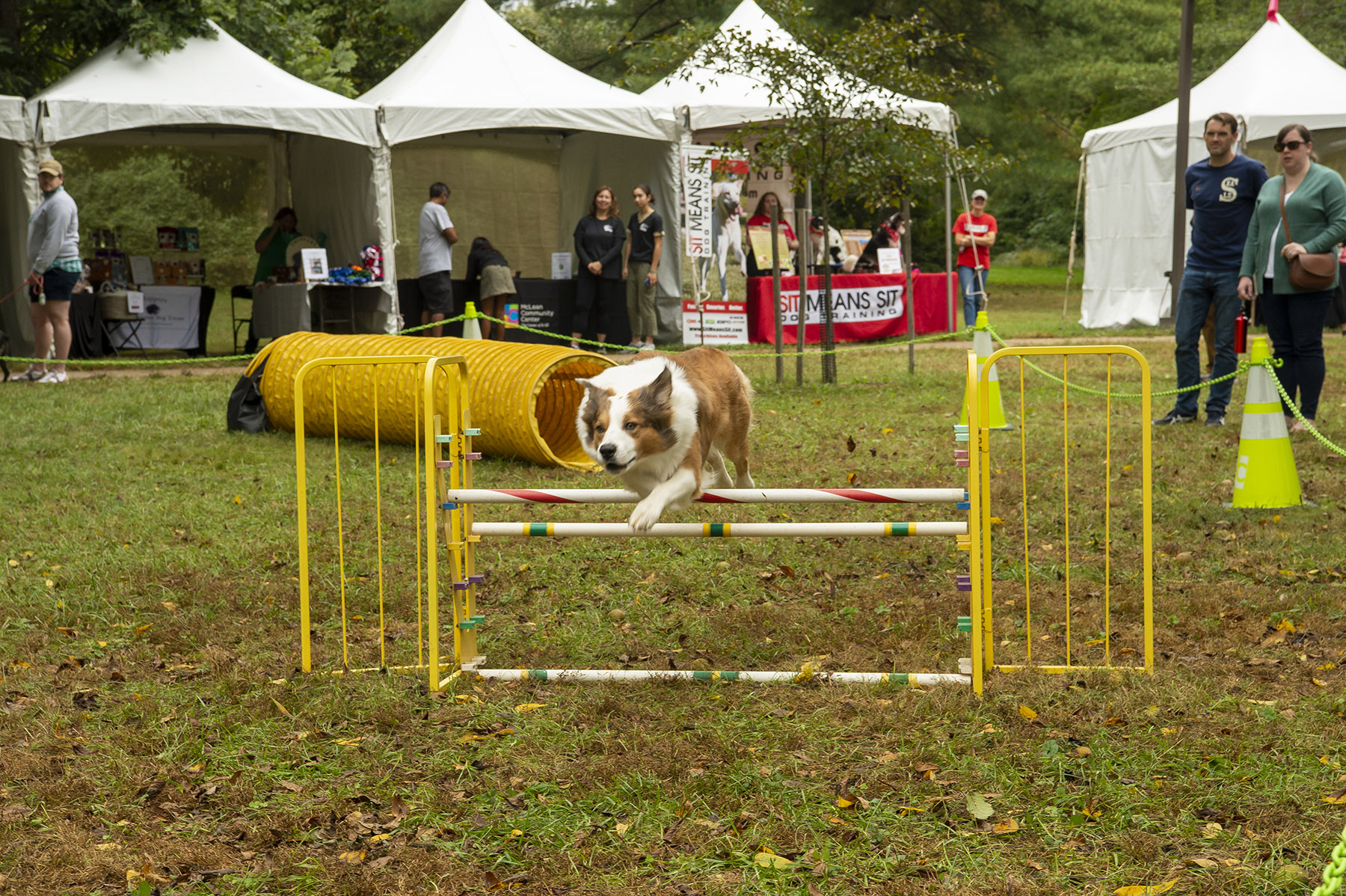 McLean Community Center Calendar of Events for November 2022

The McLean Community Center (MCC) offers the following activities in November. Please check the center's website, https://mcleancenter.org, for up-to-date information. Residents of the center's tax district, Small District 1A-Dranesville, are eligible for discounts on fees. The center is located at 1234 Ingleside Ave.
Presented by The Alden
Foreign Language Movie
Thursday, Nov. 3, 1 p.m.
Free admission. Registration recommended.
The Alden's foreign language movie series is curated by Performing Arts Director Sarah Schallern Treff, with more than a little help from you, our audience members! The series has a few surprises thrown in. The schedule is subject to change.
Presented by The Alden
Six Pack Rodeo
Sunday, Nov. 6, 2 p.m.
$10/$5 MCC district residents/$7 seniors and students
These McLean locals, Six Pack Rodeo, will rock you with their special brand of "country with a kick"— original music, classic rock and even country favorites.
It's Back & Better Than Ever!
McLean Antiques Show & Sale
Saturday, Nov. 12, 10 a.m.-5 p.m.
Sunday, Nov. 13, 11 a.m.-4 p.m.
Admission: $10, Free for children age 17 or younger. Admission price is good for both days.
Find the best assortment of antiques, art and collectibles at this highly celebrated show of more than 40 years. Spanning centuries, discover historical items, as well as the unusual, from scores of reputable dealers. The show features antiques and decorative accessories including furniture, folk art, porcelain, silver, jewelry, books, paintings and prints, glass, carpets, vintage clothing and much more.
Presented by The Alden
Performing Arts Documentaries
Thursday, Nov. 17, 1 p.m.
Free admission. Registration recommended.
Learn a little about the performing arts through these one-hour (or so) documentaries. Join Performing Arts Director Sarah Schallern Treff for a discussion after.
Old Firehouse Center Family Events
Snack & Paint
Friday, Nov. 18, 7-9 p.m.
$15/$10 MCC district residents. Preregistration is recommended.
1440 Chain Bridge Rd., McLean, Va. 22101
Whether you are a beginner or an expert, love snacks or want to get your hands dirty with some paint, come on down to the Old Firehouse for our Snack & Paint night. Led by a professional art teacher, you will be able to create your own masterpiece with your family while having tons of fun doing so. All materials and snacks are included in the fee.
Sponsored by The Alden
Native Heritage Month Event
George Emilio Sanchez: "In the Court of the Conqueror"
Saturday, Nov. 19, 7 p.m.
$20/$15 MCC district residents/$17 seniors and students
George Emilio Sanchez's solo performance work is the second installment of the "Performing the Constitution" series. The performance revolves around the landmark Supreme Court rulings that have diminished the Tribal Sovereignty of Native Nations in the U.S. Part historical, part autobiographical, this piece interlaces Sanchez's experiences growing up in an Ecuadorian immigrant household navigating generational trauma and Indigenous identity. It is Sanchez's intention to affirm how the voice and experience of Indigenous people and communities of color have the greatest impact on the story of who we are as a nation.
Presented by The Alden
Chamber Music Series
District5
Sunday, Nov. 20, 2 p.m.
$10/$5 MCC district residents/$7 for seniors and students
District5 is a daring, Washington, D.C.-based wind quintet that specializes in new music and new transcriptions. The group was the recipient of a 2016 Chamber Music America Classical Commissioning Grant with composer Evis Sammoutis and has recently performed at "The REACH" at the Kennedy Center, Dumbarton Oaks, U.S. Department of State and the Library of Congress, among other venues. In 2014, the group performed the U.S. premiere of Karlheinz Stockhausen's ROTARY Woodwind Quintet.
For more information, call MCC at 703-790-0123, TTY: 711, or visit https://mcleancenter.org. For Old Firehouse activities, call 703-448-8336. For The Alden Box Office, call 571-296-8385.
# # #
The McLean Community Center, an agency of Fairfax County Government, is committed to a policy of nondiscrimination on the basis of disability in all programs, services and activities. We will provide reasonable accommodations upon request. To request special accommodations, call the Center 14 working days in advance of the event.
To request this information in an alternate format, call 711.