January 2023 Calendar of Events
The McLean Community Center (MCC) offers the following activities in October.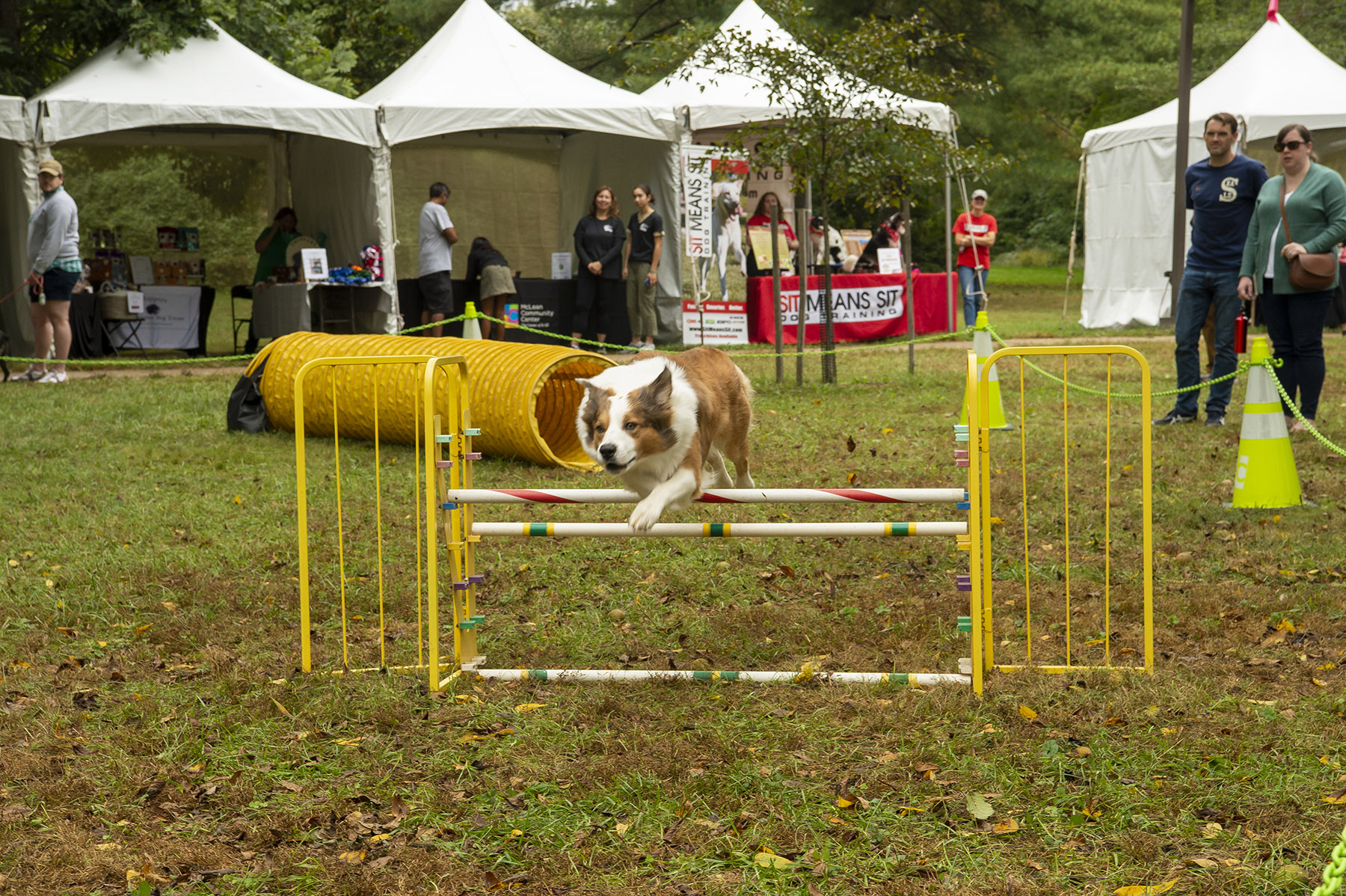 Join the McLean Fun Run! The McLean 5k Saturday, Oct. 1 Registration, Package Pick Up, Warmup begins at 7 a.m.; Race begins at 8 a.m. McLean Square Shopping Center, 6631 Old Dominion Drive, McLean, Va. 22101
Hosted by the McLean Community Center with the support of sponsors, Century 21 New Millennium and the Greater McLean Chamber of Commerce, the race features a USATF certified course through the heart of McLean and is designed to appeal to runners of all abilities. The proceeds of the run benefit the McLean Community Foundation. Presented by The Alden Furia Flamenca: "A Trip to Spain" Hispanic Heritage Month Event
Saturday, Oct. 8, 11 a.m. $15, $10 for MCC district residents
This interactive Hispanic Heritage Month show for families by Furia Flamenca introduces children to flamenco music and dance, shares some of the art form's history and invites audiences to participate in flamenco-makiing. Touch-A-Truck Monday, Oct. 10, 10 a.m. – noon Free admission. Registration is required. Parents and children can enjoy the Fairfax County Public Schools' holiday by joining MCC for this FREE event that gives kids the chance to see, touch and explore some of their favorite cars and trucks. Presented by The Alden The Boy Band Project Friday, Oct. 14, 7 p.m. $30/$20 MCC district residents/$25 seniors and students
The Boy Band Project transports you back to a time when the boy band phenom dominated pop culture and TRL was appointment television. Delivered with their own special mix of handsomeness, tongue-in-cheek humor and talent from Broadway's "Wicked," "Hairspray" and "Mamma Mia" (and more), these boys recreate the sounds and choreography of your favorite boy bands, from NKOTB to One Direction. Presented by The Alden "Tackling Body Image and Flipping Mental Health Challenges" A Discussion with Laurie Hernandez and Shaquem Griffin. Moderated by Christine Brennan Saturday, Oct. 15, 7 p.m. $25/35 MCC district residents
Laurie Hernandez is known as the "human emoji." She is the first U.S.-born Latina to make the U.S. Olympic team since 1984 and brought home the gold and silver medals at the 2016 Rio Olympic Games. But the road to get there wasn't easy---she endured year of rigorous training, intense sacrifices and verbal and emotional abuse from her coach causing an eating disorder and depression. She learned to take charge of her mental health by challenging the myths and stereotypes surrounding mental health issues.
Shaquem Griffin made history as the NFL's first-ever one-handed player. Now he inspires others to overcome adversity and persevere. Griffin was born just minutes after his twin, Shaquill. Both boys went on to become remarkable athletes in high school and college at the University of Central Florida, and both play in the NFL after being drafted by the same team—but Shaquem did it all with just one hand.
Christine Brennan was first woman sportswriter at The Miami Herald, the first woman to cover Washington's NFL team as a staff writer at The Washington Post and is now the most widely read female sports columnist. McLean Pet Fest Sunday, Oct. 16, 11 a.m.-4 p.m. McLean Central Park, 1468 Dolley Madison Blvd. Free Admission
Produced by McLean Community Center for local pet owners and their beloved animals. Have fun at the park, see great pet tricks and demonstrations, find valuable pet-related information and get tips on products and services that can enhance the life of your pet and improve your experiences as a pet owner. A variety of exhibitors will be participating. Bring your leashed pets to show off their best costumes and join the fun for the Pet Parade at 3 p.m. Take a picture of your pet and the whole family in the photo booth. Presented by The Alden The Peking Acrobats® Featuring The Shanghai Circus Sunday, Oct. 23, 2 p.m. $40/$30 MCC district residents/$35 seniors and students For the last 32 years, The Peking Acrobats® have redefined audience perceptions of Chinese acrobatics. They perform daring maneuvers atop a precarious pagoda of chairs and display their technical prowess at such arts as trick-cycling, precision tumbling, juggling, somersaulting and gymnastics. They push the limits of human ability, defying gravity with amazing displays of contortion, flexibility and control. Everybody at every age will be thrilled and delighted by The Peking Acrobats®. MCC Governing Board Wednesday, Oct. 26, 6:30 p.m. All Governing Board meetings are open to the public. Tax district residents (Small District One A-Dranesville) who wish to speak during the "Citizen Comment" portion of the meeting are asked to call the Center at 703-790-0123, TTY: 711, to be placed on the agenda.
Performing Arts Documentaries Thursday, Oct. 27, 1 p.m. Free admission Learn a little about the performing arts through these one-hour (or so) documentaries. Join Performing Arts Director Sarah Schallern Treff for a discussion after. OFC's Festival of Frights and Trunk or Treat
Saturday, Oct. 29, 5-10 p.m. Free for all participants. Preregistration is required.
Calling all families of ghouls and goblins! Come join the Old Firehouse (in your best Halloween costumes) for a night of live music, games, food, contests and tons of candy!
Help Us and Have Fun! Families who wish to volunteer themselves and their vehicles for Trunk or Treat can submit an email request to oldfirehouse@mcleancenter.org. Please include your name and your trunk theme and submit your request. Volunteer hours are 4:30–10:30 p.m. Each family will receive candy to distribute to the trunk or treaters. Volunteer spots are limited. Old Firehouse Teacher Workday Trip OFC Thrills & Chills Day Monday, Oct. 31, 8 a.m.-6 p.m. $60/$50 MCC district residents
Do you have what it takes to save you and your team? Can you escape the horror-themed room or will you surrender? OFC wants you to try your luck! A signed waiver is required for participation. Following the Escape Room, we will head to a local movie theater and see the latest Halloween-themed movie. Admission to the escape room, lunch and your movie ticket is provided in the fee. Bring additional money for concessions as desired. For more information, call MCC at 703-790-0123, TTY: 711, or visit https://mcleancenter.org. For Old Firehouse activities, call 703-448-8336. For The Alden Box Office, call 571-296-8385.